Recently I found out that someone was kind enough to translate my
Bear with Balloon
pattern to Russian. Not that I don't like it. I appreciate people who appreciate my work and help me spread the joy and fun making lovely critters. But what makes me upset is that, not only she/he did not give the credit or link the pattern back to my blog, she/he even put her/his watermark on my picture! This is not right friend :). I am happy to give you credit for the translate but it's my original work; even if you did do a few small alteration (on the starting loop) don't you think I deserve a kudos at least?
Have you seen the bear picture somewhere? Yes, he is from MY
blog
. Can you see any different? Let's play spot the different ... It will be fun ;)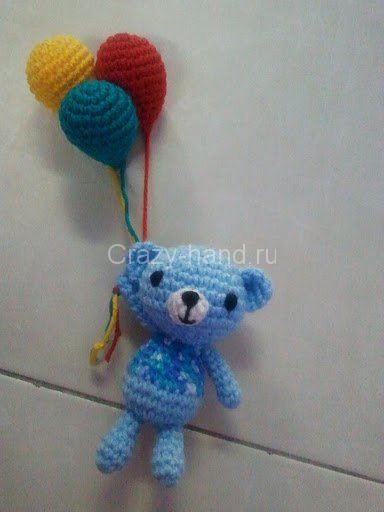 Thank you very much for doing that. I learned that I should put on my watermark BIG enough for everybody to see... with the eyes .. and the heart. Enough ranting, I wish everybody a lovely day.
Thank you